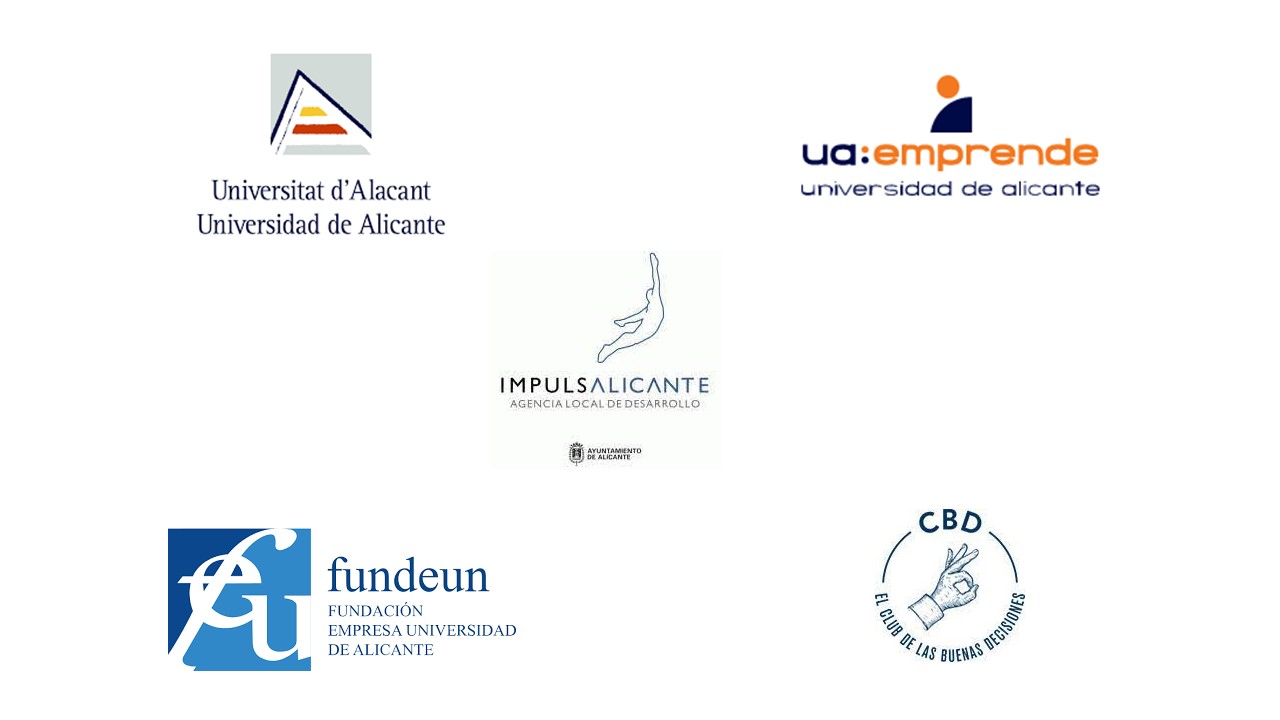 ¿What is DOEACTUA?
DOEACTUA  is an initiative of the University of Alicante whose aim is to foster the entrepreneurial spirit among the university community and promote the creation of companies by materializing innovative and entrepreneurial business ideas until they are put on the market. This activity is the starting point of the training itinerary of ua: emprende lab.
Who can participate? 
1.University students: people enrolled in official UA courses in the academic year 2021-2022. 
2.Graduates: people who have obtained an official UA degree after 2015.
3.Registered in the ADL (Local Development Agencies) as active job seekers.
4.People with inquiring minds.
How to participate?
Participation in this initiative may be by contributing an idea or not contributing an idea:
You can participate by presenting your business idea in the opening session. The presentation will be made without any digital support and in a maximum of 2 minutes. After the presentation of all the ideas there will be a first vote among all attendees and a first selection of 10 ideas will be made. From these 10 ideas there will be a second vote in which 5 finalist ideas will be selected to be developed in subsequent sessions of the event under the mentoring of the coaches of the program.
You can also participate without presenting any idea, in this way you will join the multidisciplinary working group of the project you are most interested in, learning and collaborating in the development of the project.
What areas are developed in each project?
Strategy and Idea Development.
Business Model.
Corporate Identity, Communication and Marketing.
Economic-financial.
Prototyping and project presentation.
What other activities will be carried out?
Whether you have an idea or not, at DOEACT_UA we want you to discover your entrepreneurial skills, so we have prepared a series of workshops that will help you develop your talents. All the information can be found in the "Program" tab.
What does the final presentation consist of? 
The final presentation may be given by the project promoter and those participants designated by him/her. It will compile all the work done in the previous sessions in each of the areas mentioned, together with the video (optional), in a maximum time of 10 minutes for subsequent evaluation by the mentors of the program.
The idea should be clearly presented in a visual form (photos, video, model, drawings, scenic representation….).
What do I need to bring?
It is recommended that you bring your laptop with internet connection in case you are not a member of the University of Alicante, in any case you will have a computer with internet in each of the work rooms.
Questions and doubts
Telephone: 965909819
Email: empleabilidad.ce@ua.es
FOR MORE INFORMATION: https://centroempleo.ua.es/es/emprendimiento/programa-desarrollo-de-ideas/doeactua/doeactua-2022.html