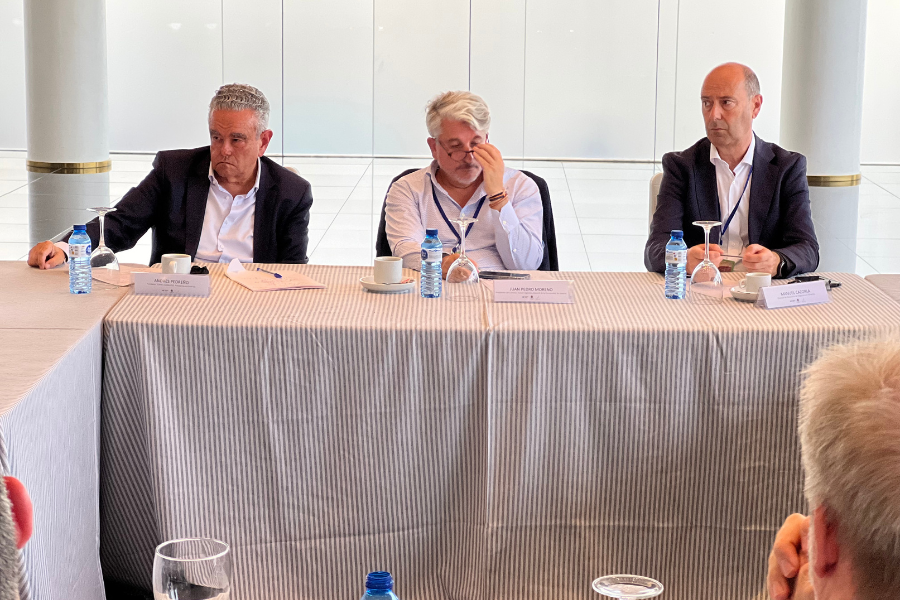 Councillor Mari Carmen de España officially introduced the meeting with the Alicante Futura team, in which she welcomed Esther Sánchez, Director of Innovation and Digital Factory at Vodafone and Ángel Pineda CEO of Orizon as new members of the advisory committee.
The aim of the meeting was to highlight the evolution and initiatives of the project (2021-2022) since the last meeting and to take into consideration the proposals made by the members at that meeting, with an agenda of actions and events for the last quarter of 2022; as well as the development of the Clusters/Hub in which Alicante Futura is articulated, and the evolution of the Emprende, Keep Talent and Kids Programmes, and the development of the Territorios Futura Network.
The session ended with questions and answers, with an exchange of views and proposals from the Committee members.
Among those present were Juan Pedro Moreno, Manuel Cazorla, Andres Pedreño, José Manuel Receta, Andres Torrubia, Fernando Guerrero, Jose Trigueros, Esteban Pelayo, Kristoof Roomp, Nuria Oliver, Javier Diez, Dolores Mejia and Esther Sanchez.