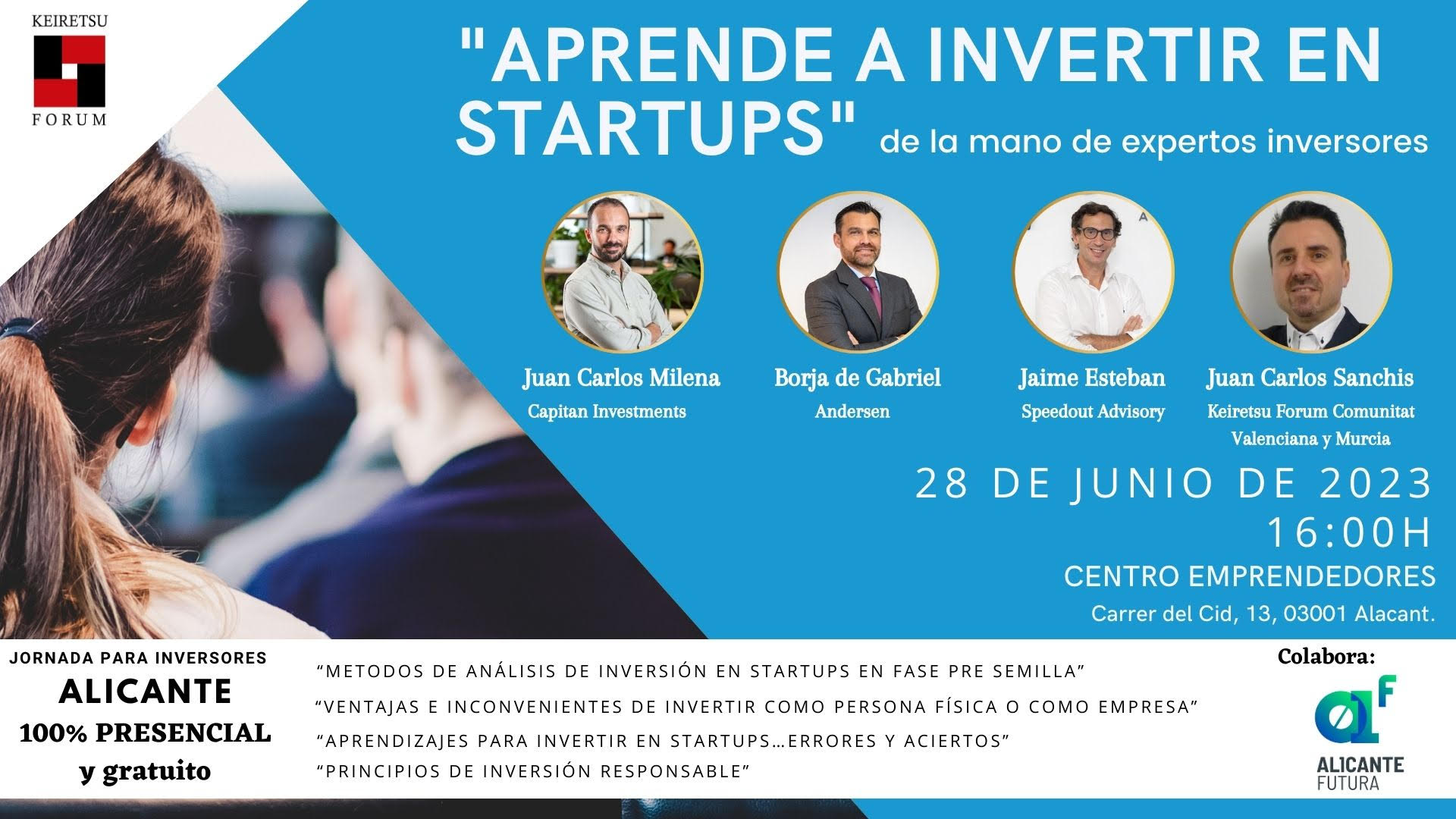 Learn how to invest in STARTUPS from expert investors
📅 28/06/2023
🕦 16:00H
📍 Centro de Emprendedores
📝 Register
Keiretsu Forum Comunitat Valenciana, together with Alicante Futura, organizes the session "Learn to invest in startups" in which we will enjoy 4 presentations moderated by the president of Keiretsu Forum Comunitat Valenciana and Murcia, Juan Carlos Sanchís, in which they will reveal the keys to invest in startups successfully.
Next Wednesday June 28th in Alicante and June 28th in Valencia.
– Juan Carlos Milena. Capitan Investments. "Methods of analysis of investment in startups in pre-seed stage".
– Borja de Gabriel. Andersen tax & advisory. "Advantages and disadvantages of investing as an individual or as a company".
– Jaime Esteban. Speedout Advisory. "Learnings for investing in Startups, mistakes and successes".
– Juan Carlos Sanchis. Keiretsu Forum. "Principles of Responsible Investment".