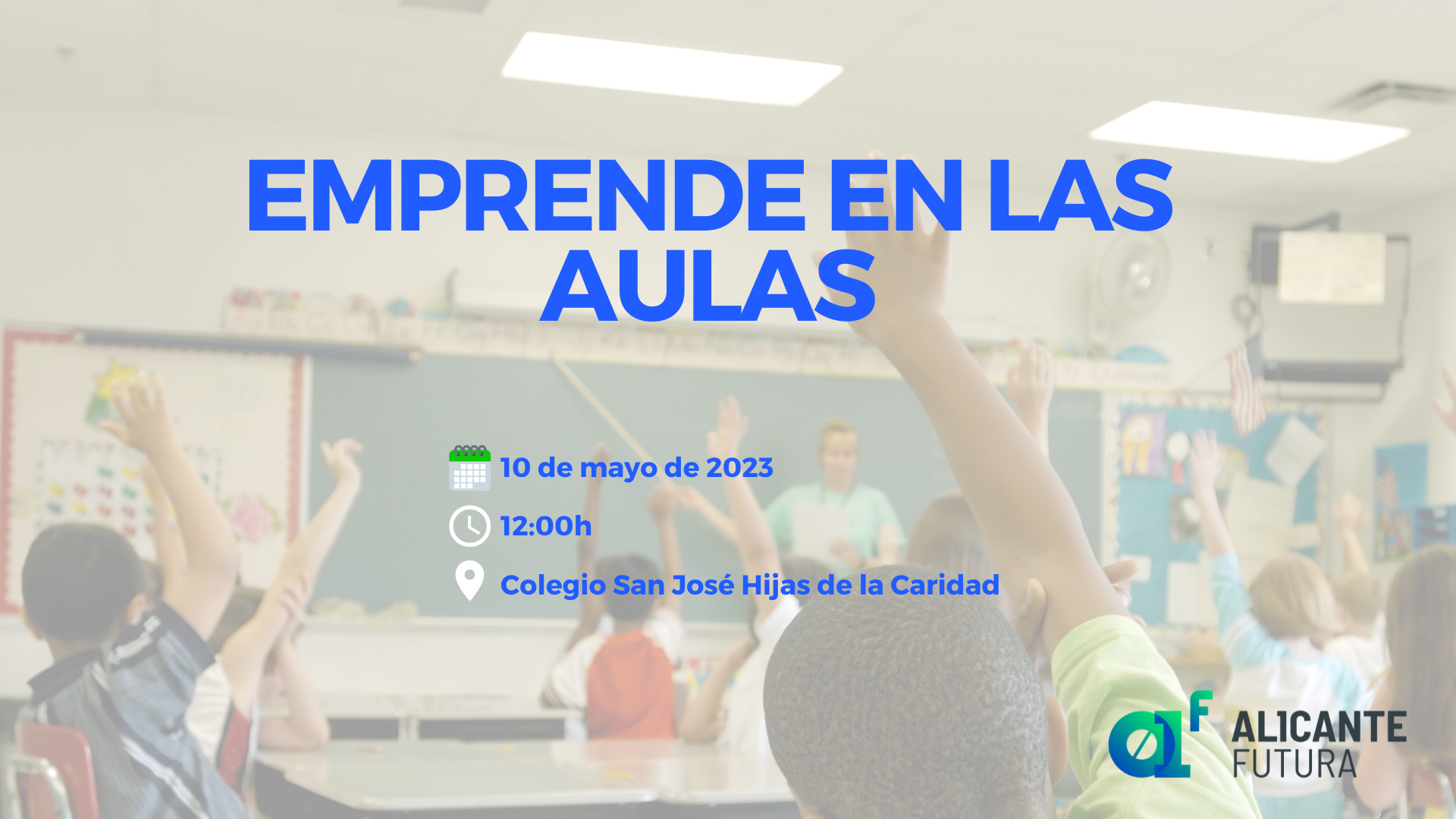 CLASSROOM ENTREPRENEURSHIP: SAN JOSÉ, HIJAS DE LA CARIDAD
📅 10/05/2023
🕛 12:00H
📍 San José Hijas de la Caridad School, C/ Martos, 7 de Alicante 03012
Alicante Futura has launched the program Classroom entrepreneurship, for the promotion of technological and digital entrepreneurship.
Consisting of talks by entrepreneurs from Alicante in order to serve as an example and motivation for future entrepreneurs.
On the occasion of the 75th anniversary of its founding, the San José de las Hijas de Caridad School, located in the neighborhood of Carolinas, hosts this first talk by Germán Agulló, CEO and founder of GDV Mobility, a leading company in the distribution of spare parts for electric vehicles and battery reconditioning, who in an entertaining way shared his story and experiences.
This first session of the Classroom entrepreneurship program was inaugurated by the councilor for Development and Employment, Mari  Carmen de España, accompanied by the Director of the School, Ms. Raquel Berná Soler.