Both parties officially confirmed the incorporation of the co-founder of Clicars and Clicalia, one of the largest reference shareholders in Spain, to the company's board.
GDV MOBILITY closes the first half of 2022 with numerous remarkable milestones for the brand that have led to an unstoppable increase in figures. Data led by its internal growth and driven by the appearance of its CEO and co-founder, Germán Agulló, in the Forbes "30 under 30" section, as recognition of the young and promising national talent.During this period, the company has increased its customer portfolio from 1,000 workshops indirectly to 6,000, has gone from 150 distributors to 600 and has increased its stock by 8 times. It currently has a dual capacity of 180 cubic meters, which translates into 126 pallets, although it plans to reach 380 cubic meters, which would be equal to a capacity of 300 pallets. Thus, they are looking to increase the workforce by 10 and double the stock.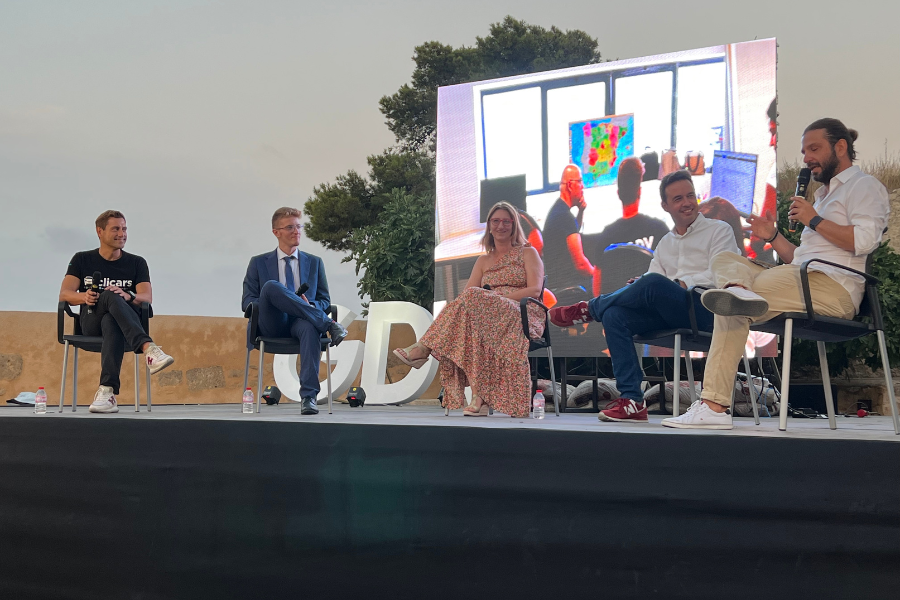 As for its next steps, the platform specialized in sustainable mobility, also detailed at the event its plan to become a benchmark company born in the city of Alicante by 2025, having by then 300 employees and 60 million in annual turnover.
About GDV MOBILITY
It is the leading digital platform for the distribution of spare parts in the personal mobility sector (VMP) and sustainable mobility. The company currently manages, through its software, more than 600 customers who distribute their products to more than 6,000 stores throughout Spain.
GDV MOBILITY seeks to improve and lay the foundations for the future in the mobility sector, providing quality parts at a good price to both wholesalers and bicycle and electric scooter stores so that the end result of the product, the scooter purchased by the user, is of the highest possible quality.
They strive to work with parts that have as a final result quality products that meet certain standards until there is a firm approval of the components of the scooters, in order to offer the maximum possible safety to users.
In addition, they believe in the repair of parts. Until recently, when a part of the final product was damaged, the scooter was thrown away and the user had to buy another one. Now these parts are repaired, increasing the life of the scooter. This contributes to an improvement in the sustainability of the use of this means of transport.
GDV MOBILITY arose from the need for a supplier that worked with quality components in a sector where the only thing that was taken into account was price.